Voted one of the TOP TEN gyms in Massachusetts! In case you haven't heard! We were recently voted one of the TOP TEN gyms in MA. We are proud to be among the best and thank all of you for being loyal members!
Please take note of our Summer Hours! They start July 1st!
Monday – Thursday 4:30AM – 11PM
Friday 4:30AM – 9PM
Saturday 5:30AM – 6PM
Sunday 5:30AM – 5PM
All classes will take place on their regular schedules.
Need a Summer Membership?! Join for the summer for only $99! Perfect for students and those visiting during the summer months! Call 781-297-0979 for more info!
Also offering CrossFit Summer Memberships for $199. This offer expires June 30th, and this membership will only be valid through August 30th.
Elite will be sponsoring the "Race of the Year" – the 5th Annual Narragansett Running Festival at Stonehill College in Easton, MA.
5k & 10k Races on July 15th and Half Marathon onJuly 16th
For more information or to register, click here: Narragansett Summer Running Festival

Join Elite Health & Fitness at Stoughton Day on Saturday, June 24th
FREE EVENT at the West Elementary School Field from 11AM – 3PM
Great fun for kids and adults alike!
Heart Pumpin' Hip Hop Group X Event with Colleen!
Friday, June 23rd from 6PM – 7:15PM – $15/person
This event is open to members and their guests!
Call to register for this fun event! 781-297-0979
10% of the proceeds will go to Hole In The Wall Charity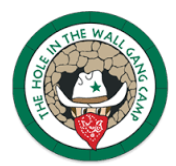 Comments
comments